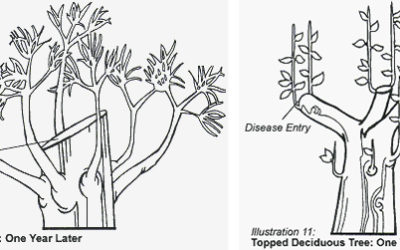 Topping of trees is a service for which many new customers request.  However, we do not offer this service; as it is not a proper or ethical pruning practice.  Topping a tree seems like a practical way to reduce the height and wind sway of a large tree, or to keep...
read more
Are Trees Damaging Your Property?
Tree pruning is both an art and a science! As such, it should only be performed by certified or trained professionals. Most of our staff have been in the industry for over ten years! We know how to prune your tree to ISA standards, and it shows.
Hours
Monday: 7:00am - 4:00pm
Tuesday: 7:00am - 4:00pm
Wednesday: 7:00am - 4:00pm
Thursday: 7:00am - 4:00pm
Friday: 7:00am - 4:00pm
Saturday: Closed
Sunday: Closed